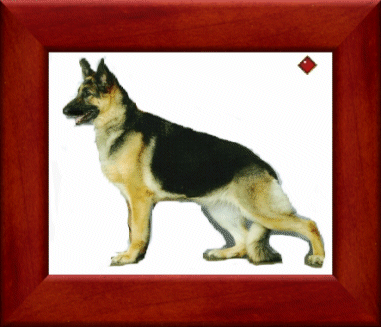 "Remi" needs her Majors now to finish her Championship, all owner handled!
Remi is owned by Vicki Burkey & Pat Lukos.
Her breeders are Tari Kridler / Joe &Leslie Beccia.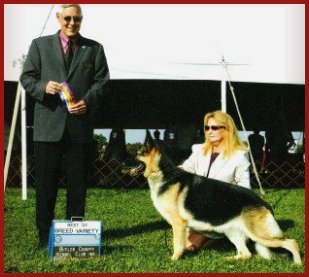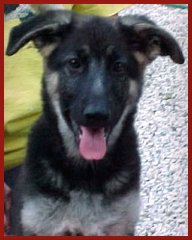 Signature's Vela Von Charisma v Kridler
Pedigree
GV AOE Am. Can. Sel. EX. Ch. Mar haven's and the Beat Goes On OFA ROM

CH Mar Haven's Elite Guard

OFA

AOE GV CH Mar Haven's Color Guard OFA ROM

Jericho's Avant Garde D'Arte OFA ROM

Ch.Elvaston's Tuscany OFA

AOE GV. CH. Mar Haven's Color Guard ,ROM,OFA
Elvaston's Jemmy Jones OFA

GVX Ch Kridlers Ruby V Highland Acre OFA ROM

SEL CH Kridler's Quno v Rowley OFA ROM
SEL AM CH Kenlyn's Illuminator v Franjo OFA
CH Kridler's Sweet Sunshine OFA ROM

Highland Acres Angie


Kamedon's Kyle of Aramist

Ken-Delaine's Lola





Copywrite 2009 All images on this website are copyrighted and may NOT be used without expressed written consent of Von Charisma German Shepherds.